COVID-19 Vaccine Safety and Myth Busting
With information from Professor Sir Terence Stephenson, Chair of the Health Research Authority (the NHS research ethics regulator), we explain how things moved so quickly and why the vaccine is safe.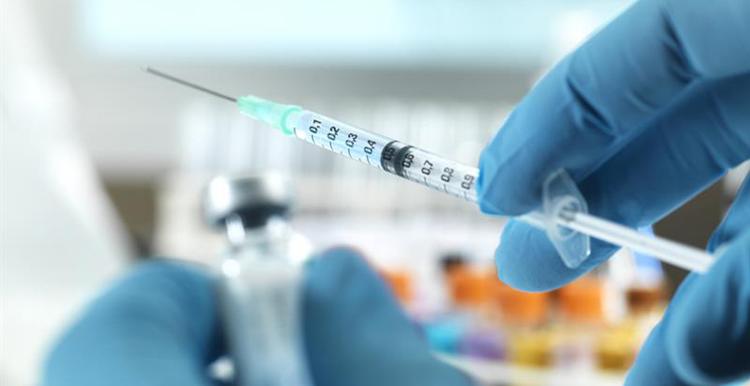 What is the Health Research Authority (HRA)?
The Health Research Authority (HRA) protects and promotes the interests of patients and the public in health research.
They make sure that research is ethically reviewed and approved.
They promote transparency in research.
They are one of a number of organisations that work together in the UK to regulate different aspects of health and social care research.
They've looked at 650 COVID-19 studies, for which around 400,000 people in the UK were recruited. Since March 2020, 200 HRA staff have worked non-stop – working nights and weekends. No corners are being cut. The HRA has stuck to their job and followed every single procedure necessary to ensure that the vaccines are safe and have been properly tested.
Are the coronavirus (COVID-19) vaccines safe, and how have they been developed so quickly?
Millions of people have been given the COVID-19 vaccine and serious side effects are rare.
Short-term side effects might include:
a sore arm where the needle went in
feeling tired
a headache
feeling achy
feeling sick
You should not have the vaccine if you've ever had a serious allergic reaction to:
any of the ingredients in the vaccine
a previous dose of the same COVID-19 vaccine
Serious allergic reactions are rare. If you do have a reaction to the vaccine, it usually happens in minutes. Staff giving the vaccine are trained to deal with allergic reactions and treat them immediately.
Will the vaccine give me COVID-19?
The vaccine cannot give you COVID-19. Having the two doses will reduce your chance of becoming seriously ill in the future.
It normally takes years to develop a vaccine. How have scientists managed to develop COVID-19 vaccines so quickly?
Lots of government and private funding was invested very quickly, right from the start -
when the virus was first reported in China.
Instead of traveling and meeting face to face, all of which takes lots of time, researchers and special committees met virtually online. This helped things to progress much quicker.
Since the start of the pandemic, researchers and scientists have been prioritising queries and questions on COVID-19 vaccines, addressing them on the same day or the next.
A quarter of a million people in the UK signed up very quickly to volunteer for vaccine studies as well as hundreds of thousands more people in other countries around the world.
Can I feel reassured that no corners have been cut, and that safety procedures are still being observed?
A lot of non-COVID-19 research has been stopped, with the main focus on developing COVID-19 vaccines. This has allowed much more time to be spent on individual vaccines than was possible before. Although each of the vaccine projects has been done quicker than is usual, the HRA has followed the same strict processes as it usually would.
By sticking to their high standards and processes, they have protected the public. They're just doing it more quickly, in a more efficient way.
Are results from vaccine trials accurate and reliable?
Millions of people have been given a COVID-19 vaccine and reports of serious side effects, such as allergic reactions, have been very rare. No long-term complications have been reported.
This follows months of very thorough clinical trials and analysis by experts at the Medicines and Healthcare products Regulatory Agency (MHRA), who have concluded that these vaccines have met its strict standards of safety, quality and effectiveness.
What is the Medicines and Healthcare products Regulatory Agency (MHRA)?
The MHRA is responsible for ensuring that medicines and medical devices work and are acceptably safe. They judge the safety, quality and effectiveness of medicines, including vaccines, and use internal and external scientists and researchers to provide views and opinions.
COVID-19 vaccine ingredients
The approved COVID-19 vaccines do not contain any animal products (beef, pork, gelatine) or egg. Many of the ingredients can be found in everyday foods and drinks consumed all over the world.
mRNA
Also known as Messenger Ribonucleic Acid, mRNA is the only active ingredient in the vaccine. mRNA triggers an immune response within our bodies. The immune response is what causes our bodies to make the antibodies needed to protect us from getting infected if exposed to the COVID-19 coronavirus. mRNA will not change or alter your DNA.
(Messenger RNA or mRNA are medicines that protect the body from germs such as bacteria and viruses. Some mRNA vaccines help the body kill cancer. mRNA vaccines increase the body's immunity, so the patient is less likely to catch an infectious disease.)
Lipids
Their main role is to protect the mRNA and provide a 'greasy' exterior that helps the mRNA slide inside our cells.
Salts
Potassium Chloride
Monobasic Potassium Phosphate
Sodium Chloride
Dibasic Sodium Phosphate Dihydrate
Sodium Acetate
Sugar
Basic table sugar, also known as sucrose.
Acids
Acetic acid
Acid Stabilizers
Tromethamine & Tromethamine hydrochloride
That's it!
COVID-19 vaccines and microchips
It would be impossible to inject a microchip using the needle and syringe required to provide the COVID-19 vaccine. The type of microchip required to work as a tracking device would be too large (at least 12mm x 2mm including casing) to be injected through a needle.
Download: Haringey Community Protect Vaccines E-Flyer
Download: Haringey Community Protect COVID-19 Vaccine Resources