Update on the new NHS COVID-19 app
In August the NHS released a revamped COVID-19 contact-tracing app for testing. Healthwatch England looked at how it addresses the concerns people have when it comes to their data privacy and security.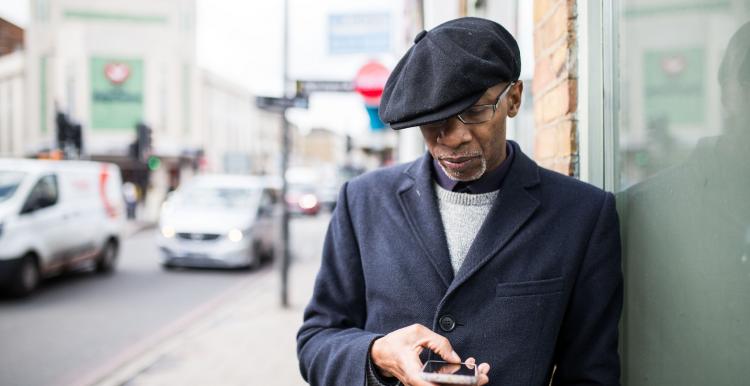 Since the COVID-19 pandemic started, there has been much talk about the potential benefits of using mobile technology to help quickly contain any new infections. But there has also been a lot of debate about the privacy and security issues such an approach could raise.
Last month, the NHS announced the second pilot of a contact-tracing app. Healthwatch England looked into how the new app addressed these issues. 
The first trial version of the app stored users' data on a central database, in contrast to many other countries where contact-tracing apps were designed on a model where data stayed on users' phones. This left a lot of unanswered questions about exactly how long data would be stored for and what purposes it could be used for. 
Healthwatch England wrote to the NHS asking for clear answers to these questions. Following the initial trial, the app's launch was delayed so that the concerns raised by Healthwatch and other stakeholders, as well as problems identified in the pilot, could be addressed.
A new version of the COVID-19 app is now being tested, and residents in the Isle of Wight and Newham have been asked to download the app. Those who have registered as NHS volunteers have also been asked to test the app.
To see Healthwatch England's assessment of the new app please use the button below. 
We feel confident that the new app prioritises the safety and privacy of its users.
Features offered by the app
The app offers several features including:
Letting users know the level of coronavirus risk in their postcode district;
Alerting users if they have recently visited a venue where they may have come into contact with someone who later tests positive with COVID-19;
Allowing users to check if they have coronavirus symptoms and see if they need to order a free test;
Helping users book a free test through the app and get results quickly to know whether they have COVID-19; and if users are told to self-isolate,
Providing a timer feature to help countdown the self-isolation period and access to relevant advice.