Understanding the impact of COVID-19 on Turkish/Kurdish communities in Haringey
COVID-19 has impacted many people's health, income, job security and social interactions. This report explores the impact on Turkish and Kurdish communities, looking at the social and economic barriers, and health inequalities during lockdown.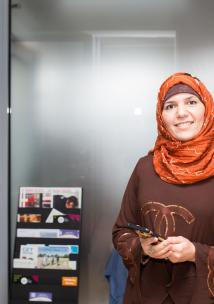 There is a high population of Turkish and Kurdish people in Haringey. The challenges these communities were experiencing prior to COVID-19 included language barriers, comorbidities, and a limited understanding of healthcare services. Our research has revealed how the COVID-19 pandemic has heightened the existing challenges for the Turkish/Kurdish communities.
We engaged with The British Alevi Federation and Day-Mer Turkish/Kurdish Community Centre, and we interviewed local councillors, chairs of Voluntary and Community Sector (VCS) organisations, NHS frontline staff and volunteers.
Key recommendations
Some of the recommendations for the NHS and Haringey Council to better support the needs of the Turkish and Kurdish communities are:
Access to information about COVID-19
Better communication and partnership between VCS organisations and Haringey Council, which should include the sharing of information and resources.
Funding pots for VCS organisations and groups to develop and sustain COVID-19 responses and initiatives.
Haringey Council to develop a Black, Asian and Minority Ethnic reference group, which includes representatives from VCS organisations in Haringey.
Health and social care services
Communication and support between statutory services and VCS organisations who have been supporting the Turkish/Kurdish community during the COVID-19 outbreak.
Better use of tools and resources to enable people with language barriers to access health and social care services.
Recruitment of Social Prescribers who can speak community languages and can reach patients who face language barriers or are digitally excluded.
Mental Health and wellbeing
Mental health services to raise awareness of mental health among Black, Asian and Minority Ethnic communities.
The commissioning of mental health services which meet the needs of Black, Asian and Minority Ethnic groups.
Training and online workshops on mental health for staff and volunteers within VCS organisations.
Understanding the impact of Covid-19 on Turkish/Kurdish communities in Haringey June 2020