Healthwatch Haringey Annual Report 2019/20
Healthwatch Haringey continued to make sure the patient voice was load and clear this year through all the changes we faced, including the abolition of Haringey Clinical Commissioning Group and the challenge of Covid-19.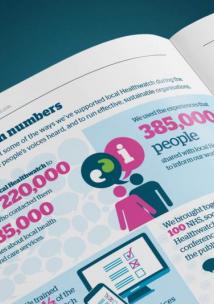 This year we reached out to 2,282 people through our website and 1,700 people engaged with us at community events.
We published 5 reports about the improvements people would like to see with their health and social care, and from this, we made 39 recommendations for improvement.
The annual report sets out how your views have helped make a difference to the care and support people receive in Haringey.
As the year ended, we found ourselves in unprecedented times as the pandemic took its toll on our borough, revealing still further the vulnerabilities associated with health inequalities.