Haringey Council responds to our Living Through Lockdown Report
The Living Through Lockdown Report (August 2020) was a summary of issues and concerns experienced by Adult Social Care service users and carers during the 2020 lockdown in Haringey. The Council has responded to its recommendations.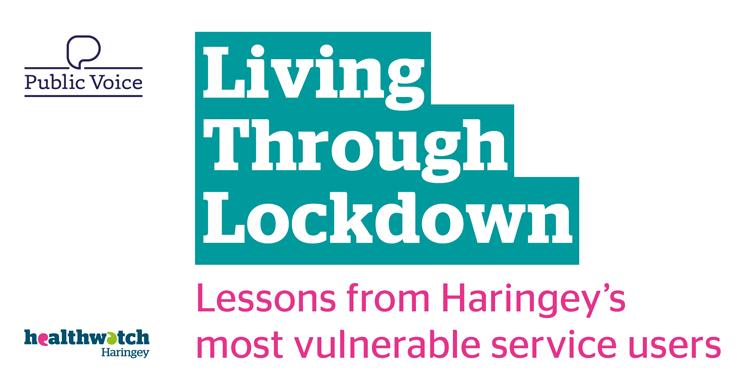 Haringey Council's Adults and Health Scrutiny Panel heard the Council's response on 3rd March 2022. In a briefing paper to the Panel, Charlotte Pomery, Assistant Director of Commissioning, stated that the response had been co-produced by a small working group from the Joint Partnership Board and Haringey Council.
The briefing offered both an update on partners' response to the Living Through Lockdown Report and some suggested future actions to embed learning from the report. 
The Council's response included:
"The Council is introducing a Digital Inclusion Network taking in a range of community organisations and has invested in data and devices."
"Face to face services and assessments are being reintroduced where possible."
"No blanket 'Do Not Resuscitate' orders were in place in Haringey."
"There were no evictions during the pandemic, as the government delivered a moratorium on evictions."
"The Council has commissioned Disability Action Haringey to recruit more personal care assistants."
The Living Through Lockdown Report, 2020
The report highlighted a number of issues and concerns raised by care service users through meetings held online and individual feedback over the phone and by email. Reference Groups covering Autism, Carers, Dementia, Learning Disability, Mental Health, Older People, Physical Disability, SCALD (Severe and Complex Autism and Learning Disability) and mental health service Transitions fed back their experiences.
Concerns and points raised
Information and communication. Information about COVID-19 risks and service availability should be better communicated to residents, especially considering language barriers and disabilities.
Digital inclusion. Digital exclusion is commonplace amongst vulnerable groups and therefore digital access (internet and email) cannot be relied on either as a means of communication or of accessing help and support.
Digital enablement. A common concern was that there was not enough support for service users to access digital services where there was a will to do so with support.
Virtual services. Over the phone and online appointments should not replace face-to-face appointments, as it does not work for everyone. However, a combination of both could work. Language barriers and disabilities should also be taken into consideration.
Provision for people with disabilities. New and evolving provision should consider the needs and requirements of all service users.
Sustainability, community, volunteers and mutual aid groups. There are fears that the capacity of the Voluntary and Community Sector and mutual aid groups, which has supplemented the statutory services during the lockdown, may be short-lived when normality returns. Without serious work to retain this capacity, it is feared that big gaps will emerge in essential support for vulnerable people.
Undetected vulnerable people. It was felt that many vulnerable people would be unknown to the Council and NHS, or may have been waiting for diagnosis at the start of lockdown. These people may not have received support they needed.
Proposals and suggestions from the Living Through Lockdown Report, 2020
Communicate more, faster and better. Across all reference groups it was felt that changes to services, actions taken, and future planning should be better communicated by the Council and NHS.
Provide digital and face-to-face access to services. As the lockdown is eased, it is felt that face-to-face access to services should be resumed, but not at the expense of digital service provision introduced during the lockdown. It was repeatedly commented on that, where possible and appropriate, digital service access should be offered alongside traditional face-to-face provision.
Greater coordination and consistency. In various ways the reference groups felt that services, communication, information and advice should be centralised between the NHS and Haringey Council to facilitate clearer and more tailored communication, guidance and service provision. 
Digital enablement. It is strongly felt that more work should be done to enable those currently unable to access services digitally.
Default financial assistance. It was felt that where steps are taken to lessen a financial burden (e.g. possible suspension of council tax collection), these should be done automatically rather than expecting an individual to apply, which may be very difficult for a vulnerable person in a state of raised anxiety, depression or ill-health due to the lockdown and pandemic. 
 Read the Living Through Lockdown Report