Covid-19 prompts changes to Urgent and Emergency Care in London
With the Covid-19 infection rate increasing, it is vital that Urgent and Emergency Departments, like A&E, do not become overwhelmed and overcrowded.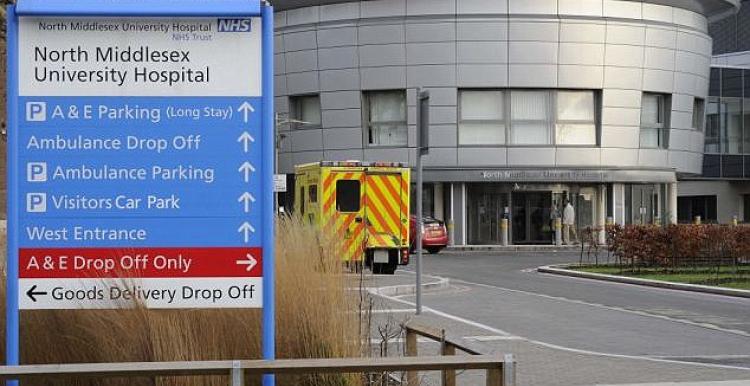 Changes to NHS 111 and emergency bookings
With '111 First', the NHS hopes that Londoners will get urgent and emergency care in the right place, at the right time
The NHS in London is making it easier and safer for patients to get the right treatment at the right time, without waiting for long periods of time to be seen in an Accident and Emergency (A&E) department.
If you think you have an urgent, but not life-threatening, health problem, contact NHS 111 first. You can either call 111 or visit 111.nhs.uk 24 hours a day, 365 days a year, and the service is free to use.
NHS 111 can now book time slots in A&E departments for those who need them at North Middlesex University Hospital, Barnet Hospital and, from early November, the Royal Free Hospital. This system will be available at all hospitals across London, including University College Hospital and Whittington Hospital, by 1 December. This will enable hospitals to better manage how patients flow through emergency departments like A&E, reducing overcrowding in waiting rooms and maintaining safe distancing.
Arrangements will not change for people with life-threatening illnesses or injuries, who should still dial 999. If you do make your own way to an A&E, you will still receive medical care.
Expanding NHS 111 capacity
To deal with the increased pressure as we go into the winter period, staff numbers in the NHS 111 service are being expanded. In London, 644 more staff will be recruited, including 166 more doctors, nurses, pharmacists and paramedics to improve the service. It is hoped that NHS 111 teams will be able to respond to the majority of calls in 60 seconds and to make sure that callers don't give up/abandon the call.
Same Day Emergency Care (SDEC) services
SDEC is one of the many ways the NHS is working to provide the right care, in the right place, at the right time for patients.
The service aims to reduce waiting times and unnecessary hospital admissions through fast assessment, diagnosis and treatment of patients without being admitted to a ward. If clinically safe to do so, patients will go home the same day their care is provided.
For example, a child with chronic asthma will have access to the care they need without having to be admitted to a busy ward or sit in a waiting area with other sick people. They can then return home the same day, if clinically safe to do so.
We will be keeping a close eye on these changes to ensure that people receive the care they need during this crisis, and, if necessary, will take action to support these services to improve. It is only by hearing the voices of people who use services that we can understand what changes need to be made, so please do get in touch if you are experiencing any difficulties.